Kickoff: The Harvard Crimson kick off their 146th season with several question marks at key positions. Harvard graduated 30 seniors so there are going to be a lot of new faces starting on both sides of the ball.
Head coach Tim Murphy is entering his 26th season at the helm. Murphy and his staff have been a model of consistency. The Crimson have won nine Ivy League titles under Murphy.
Despite that, the rest of the Ivy League is bridging the gap. Five different teams have won Ivy League titles in the last five years. The league is once again wide open this season and despite being young, the Crimson will be in the mix for their tenth title under Murphy.
Offense: Harvard's leading receiver Jack Cook and starting running back Devin Darrington return. That should somewhat offset the loss of quarterback Tom Stewart who graduated and is now doing a post grad year and playing at Rice. Junior Jake Smith will take over as the starter. Smith has starting experience and is comfortable playing in offensive coordinator Joel Lamb's system.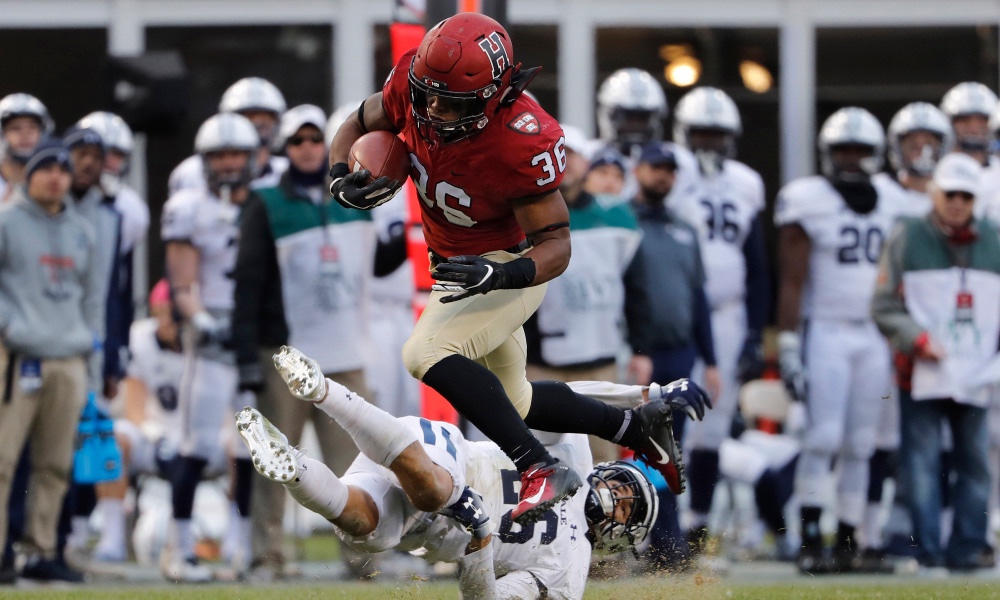 Running back Devin Darrington is one of the top returning running backs in the Ivy League.
Smith will have several targets to throw to most notably Cook and Kim Wimberly Jr. The Crimson however like to establish the running game early. Harvard is deep at running back with Darrington, former B.C High star Danny Abraham and freshmen Aiden Borguet. Tight end Ryan Reagan of Duxbury is utilized in a variety of ways and can create match ups. He is poised for a big season.
Offensive success will be predicated on the offensive line. Harvard once again returns a deep and talented group. There are four seniors starting up front. This group will pave the way for what will once again be one of the best rushing attacks in the Ivy League.
Defense: The Crimson have always played great defense in Murphy's tenure but last season was a struggle at times. The strength of this unit will be the back seven. Linebackers Jack McGowan Cameron Kline and Jordan Hill are all athletic and fundamentally sound tacklers. They are the backbone of this group.
Cornerback and captain Wesley Ogsbury returns. Ogsbury along with free safety Bennett Bay lead a secondary that has a lot of talent and could amongst the best in the Ivy League.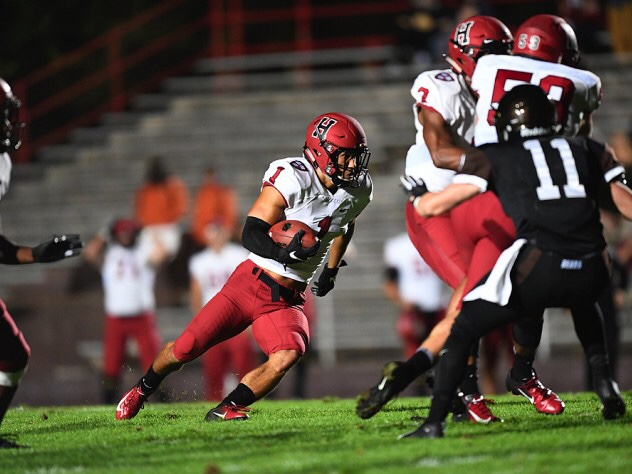 Captain Wesley Ogsbury is a ball hawk leading the team with six interceptions last season.
The defensive line is talented but young. Truman Jones and Chris Smith will start at defensive end. Both are athletic and active and can make plays. The Crimson are undersized inside with defensive tackles Jacob Sykes and Doug Henze. Both are disruptive one gap pentrators. They can also kick outside and play defensive end in certain front calls.
Final thoughts: The Crimson are young and because of that, they are projected to finish in the middle of the pack in the Ivy League. Harvard however has defied expectations in the past and won Ivy League titles with lesser talent. There is plenty of talent on this roster and if the new starters catch on and develop early, this team will be in the hunt for another league title come November.