Former NFL scout and current NFL Network draft analyst Daniel Jeremiah tweeted out a document yesterday that he received in Ravens scout school.
I think you'll enjoy this… We were given this handout during a scout school from my time with the Ravens. Coach Belichick has held true to almost all of this over the years. pic.twitter.com/pWB3oqo5JU

— Daniel Jeremiah (@MoveTheSticks) March 31, 2020
The document is a breakdown of Bill Belichick's thoughts on how to evaluate offensive talent. Belichick meticulously breaks down each position and shares his thoughts on what he looks for in a player by position.
When you look at the second page of the document, the last position Belichick talks about is quarterback.
When you read the breakdown, it screams Tom Brady. You get a sense as to why the Patriots drafted Brady in 2000. He best represents what Belichick looks for in the position.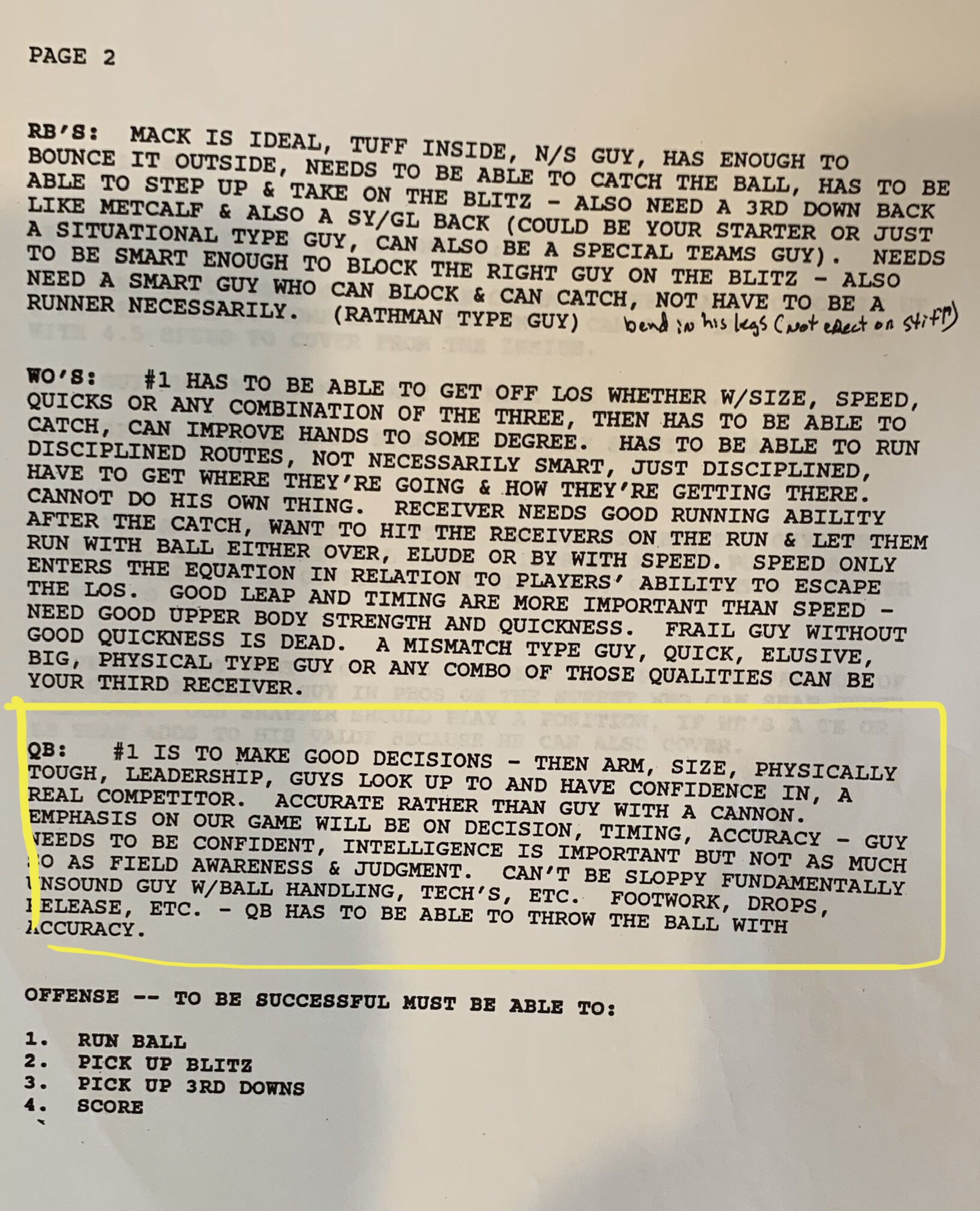 By all accounts, the Patriots see many of the same physical qualities in second year quarterback Jarrett Stidham. He's smart, accurate, manages the pocket and plays within the system. Belichick prefers accuracy and ball placement over arm strength in his quarterbacks.
We have always known how meticulous Belichick was in his evaluation of players. Now have some insight into his thought process.
So the next time you take umbrage with a player Belichick signs in free agency or drafts, read this so that you can have a better understanding of what he looks for in a player.