The New York Jets traded pro bowl safety Jamal Adams and a 4th round pick on Saturday to the Seattle Seahawks for S Bradley McDougal, a 2021 1st round pick, a 2021 3rd round pick and a 2022 first round pick.
On paper, the deal is comparable to what the Raiders got for Khalil Mack. The only difference is, Adams is not the impact player that Mack is.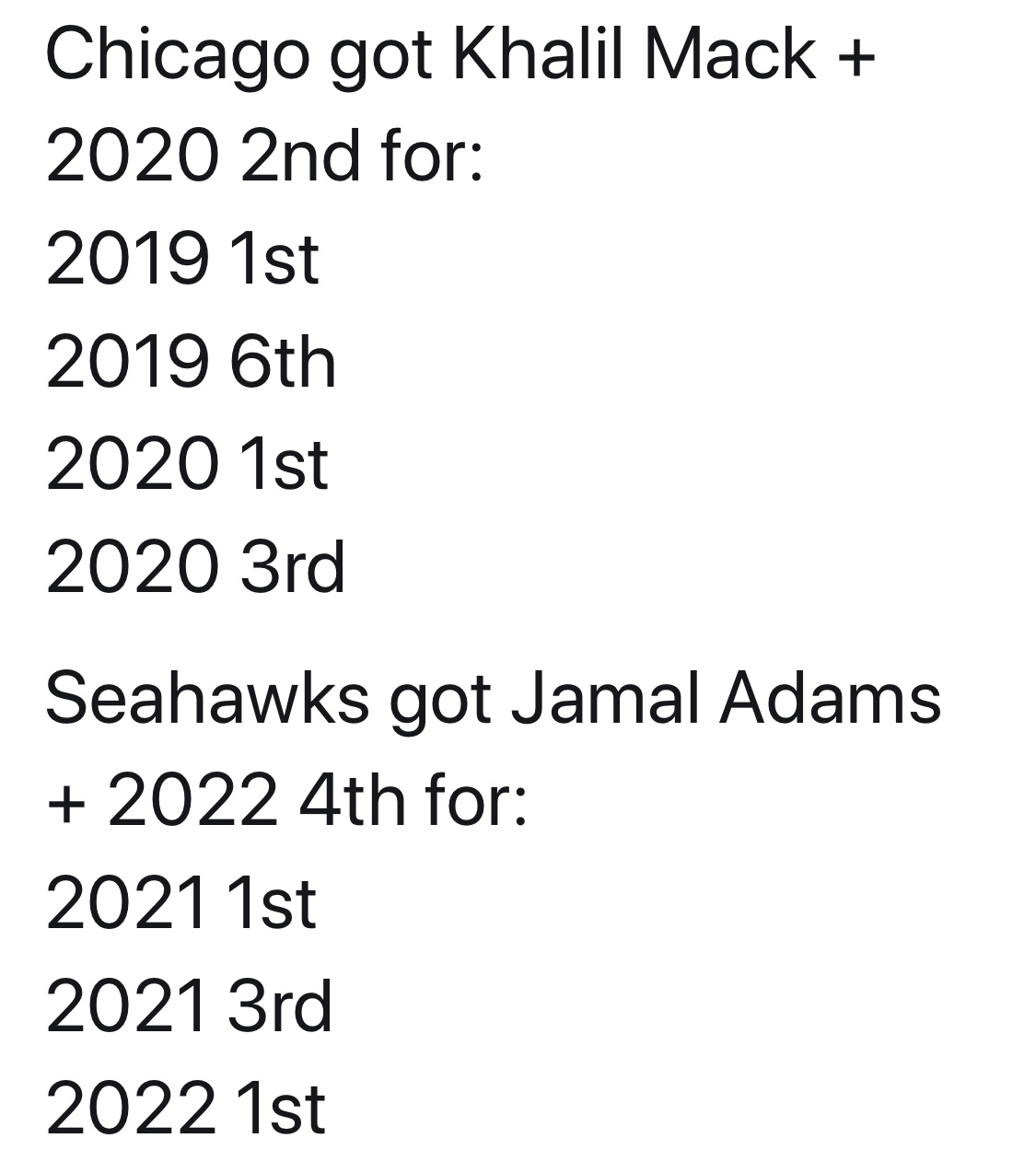 The Jets finally decided to trade Adams after months of him criticizing the organization from owner Woody Johnson, to general manger Joe Douglas to head coach Adam Gase.
Adams was angling for an extension but Douglas didn't take the bait. Instead, the Jets told Adams he had to play out his rookie deal. Adams didn't like that so he talked his way out of town.
Admittedly, I didn't think the Jets would get as much as they did given how much Adams was talking. I thought teams would be leery to pay the asking price given Adams comments this off season.
The Seahawks were willing however because they value big safeties who can play in all three levels of their defense. Adams is the perfect fit for them but that fit came at a steep price.
Adams is a good player but at this point in his career, I don't think he is worth what the Seahawks paid for him. Sure, he could thrive in Seattle's defense and be the elite player he was projected to be but at this juncture, the Jets got the better end of the deal.
Seattle has always been willing to trade first round picks in the John Schneider, Pete Carroll era so this is trade isn't a surprise. Despite that, the Seahawks are not willing to commit to Adams long term right now. They are going to wait before offering him an extension.
As for the Jets, Douglas can continue to rebuild the roster and build a contender long term. McDougal will step in and start opposite Marcus Maye. He isn't Adams but McDougal is good enough to make an impact.
The Jets did the right thing in moving on from Adams. Adams pretended like he wanted to be in New York but in reality it was all about the money for him. When he didn't get it, he criticized the organization and talked his way out of town.
Now Adams is a Seahawk and the Jets are in possession of three valuable draft picks that will allow them to add talent to their roster. In the end, this will be a win win for both sides.