At 34, Julian Edelman is the elder statesman of a talented receiving corp that has a lot of question marks.
By Kevin Stone/@kstone06
We've got actual football stuff to talk about, it's a miracle.
Now, obviously training camps are going to take a while to truly get going this year with so many different procedures and protocols for players, coaches and staff members to go through. But, still, football is here as players have returned to Gillette Stadium. Bill Belichick talked about how important practice will be this year, and that goes for all the coaches too in terms of evaluation. very single rep is going to be scrutinized with a magnifying glass.
We'll be taking a look at what each position group looks like heading into camp over the course of this week, so without further adieu here's a brief glance at what the Pats are currently working with at tight end and wide receiver: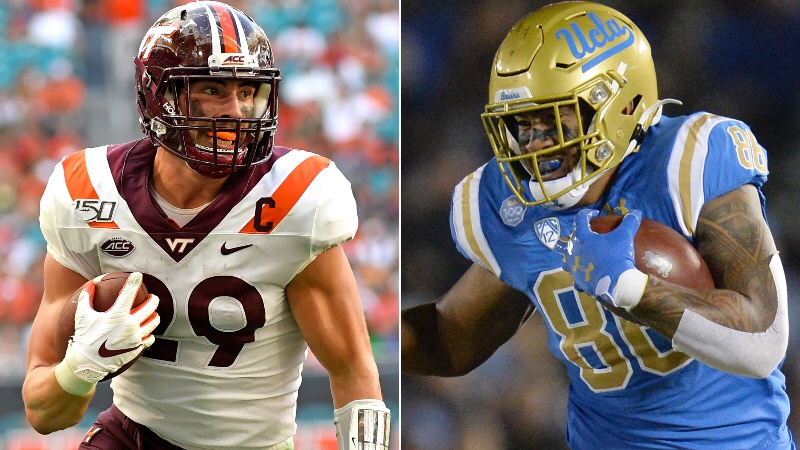 TIGHT ENDS
There's been some recent rumors that Delanie Walker could be on the radar, but until that happens the Pats have quite an inexperienced group over at 1 Patriot Place. If that does happen he automatically brings a huge upgrade to the group and at the very least a strong veteran presence in a team severely lacking it on offense. Meanwhile, Devin Asiasi (UCLA) and Dalton Keene (Virginia Tech) are the two new rookies and at this point feel like not only locks to be on the roster but locks to see significant snaps in important roles. Matt LaCosse just opted out which just narrows the depth chart too.
All signs point to Asiasi and Keene being productive based on their college days, but as we've seen too many times before, success in this offense isn't guaranteed. Based on athleticism it feels like Keene and Asiasi could work well with Cam Newton in terms of giving him some targets while on the run whether it's a designed play out of the pocket or just a fire drill. If by some stroke of luck it happens to be Stidham's job, I feel like a lot of the same things could apply, but for whatever reason I just feel like Cam may be able to incorporate them in the offense quicker and easier than a second-year QB will.
There's also undrafted rookie FA Rashod Berry and a very intriguing player in Boston College's Jake Burt. Burt was a leader last year for the Eagles and is also a big boy who could (should) get some red zone looks this season if he makes the team. All in all, there's a huge question mark hanging above this group, but I also think people may be underestimating the kids that got drafted. Bill Belichick may struggle with drafting certain positions, but he gets credit for Gronk and Aaron Hernandez, so why can't this turn out just as well as that did?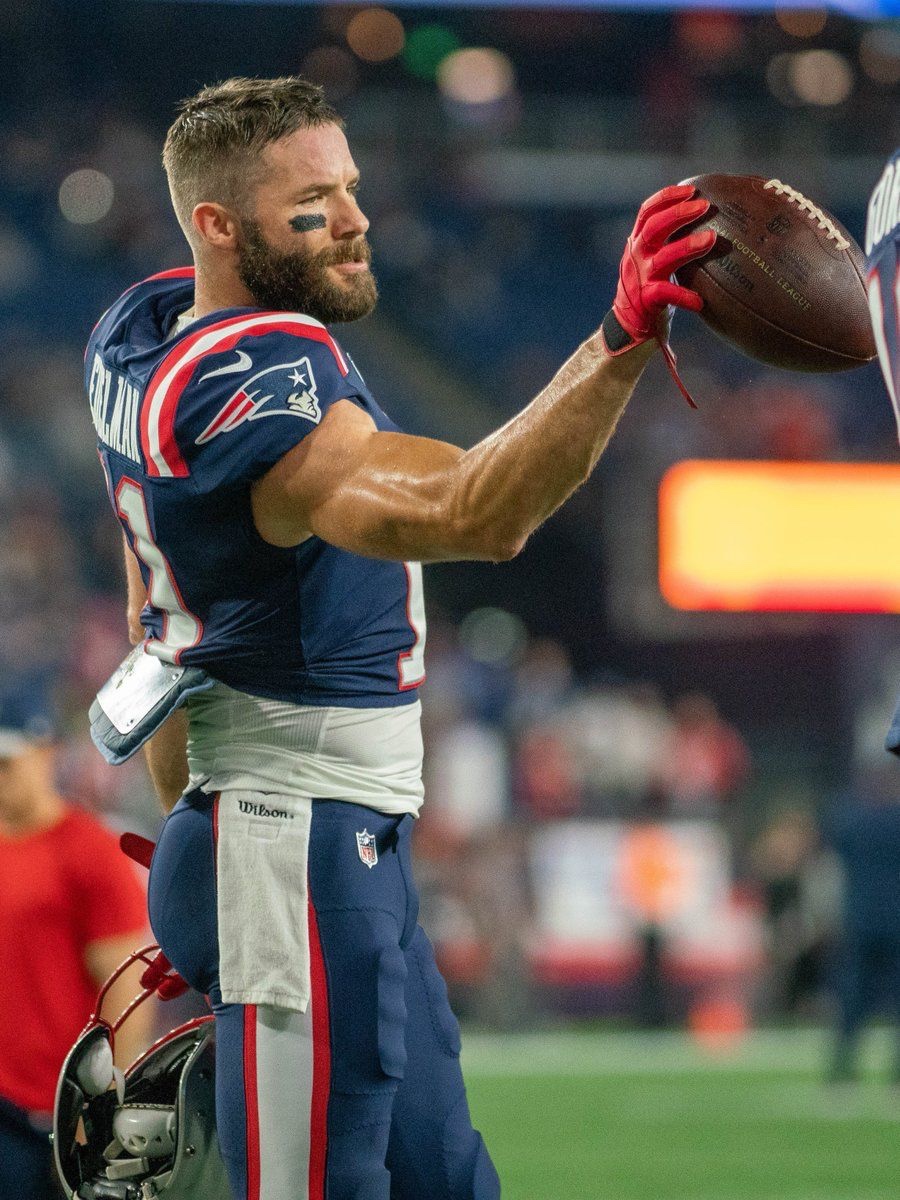 WIDE RECEIVERS
Much like the tight ends, I actually feel like people may be underestimating this group. Sure, none of the guys on the depth chart have Tom Brady throwing to them, but he didn't throw to them last year anyways even when they were open, so it can't get much worse. Newton is going to be a huge boost to the entire receiving corps just in terms of confidence, and I think it might be a much better group than people are expecting.
N'Keal Harry looked fairly explosive when given an opportunity last year. The touchdown that ultimately turned into a blown call by the officials in the Kansas City game really sticks out in my mind and I feel like working with Cam can only help his confidence.
The same can be said for Mohamed Sanu. His ankle injury clearly hurt him last year, and if Harry can develop as a threat on the outside then it'll take some attention away from Sanu. I thought Sanu was good as a third or fourth guy in Atlanta, so if Harry and Julian Edelman can take some eyes off Sanu and he's healthy I think there's a sneaky big year out there for the taking.
Speaking of Edelman, Iv'e got to be honest I'm shocked how much it seems like he still truly wants to be here. When Brady left I thought for sure Edelman would check out mentally, but it's been the complete opposite. His workout/hype videos portray him as being in some of the best shape we've ever seen him in, and the signing of Newton seems to have rejuvenated Julian as well. As long as he stays healthy there's no reason to believe he can't be his usual self and a very valuable piece to this puzzle.
Guys like Jakobi Meyers and Gunner Olszewski are interesting projects along with Will Hastings (Auburn). All of them seem like they'll be competing for one or two spots, and based on some of what Meyers showed last year it'll probably be him. If Stidham happens to be the guy then that's the only real shot Hastings probably has since he was a teammate and slot guy for Stidham during their Auburn days. Belichick might like that connection but it's a very minuscule possibility. Olszewski probably has the smallest chance out of anyone, but you can never underestimate Bill's love for special team guys too.
Based on the tight end and running back groups it feels like Edelman, Sanu and Harry will be the main guys, but Meyers to me still should be here. If and when Brady gave him opportunities he showed some flashes and at the very least I'd like to see what he can do with a mobile quarterback.
With the departure of Marqise Lee who opted out over the weekend, there are names on the outside looking in like Damiere Byrd and Isaiah Zuber that may have a shot at cracking the roster but, that would ultimately mean that one of the "big three" guys that needs to step up didn't, and that would be an issue.
As a whole I think this Patriots offense – especially with Cam Newton – may surprise a lot of people. It's going to look much different than we've been used to for the past 20 years, but I think there's an element of speed and surprise here with both of these position groups that may give Patriots fans quite a thrill this fall.