Series Record: BC High leads the 57-game Thanksgiving Day series 38-18-1.
Look at the Rivalry: Two of the most recent special moments in this rivalry came in 2015 and 2017 when the Eagles and Knights squared off at Fenway Park. BC High took the first meeting in front of the Green Monster 13-10. Two years later, BC High won again, this time by a 32-16 score. The second game was a bit more special considering the teams met in the Division 1 South semifinals at BC High on Nov. 3 that year, and the Eagles blew a 20-0 lead and lost, 21-20, on a Hail Mary pass.
Last season, CM pulled off a thrilling 19-14 win to clinch their first outright league title in 33 years. The Knights went on to the Division 1 Super Bowl before falling to St. John's Prep. The lone tie in this series came in 1991, with a 21-21 final. Following that tie, the Eagles won every game from 1992-2002.
Images of a Rivalry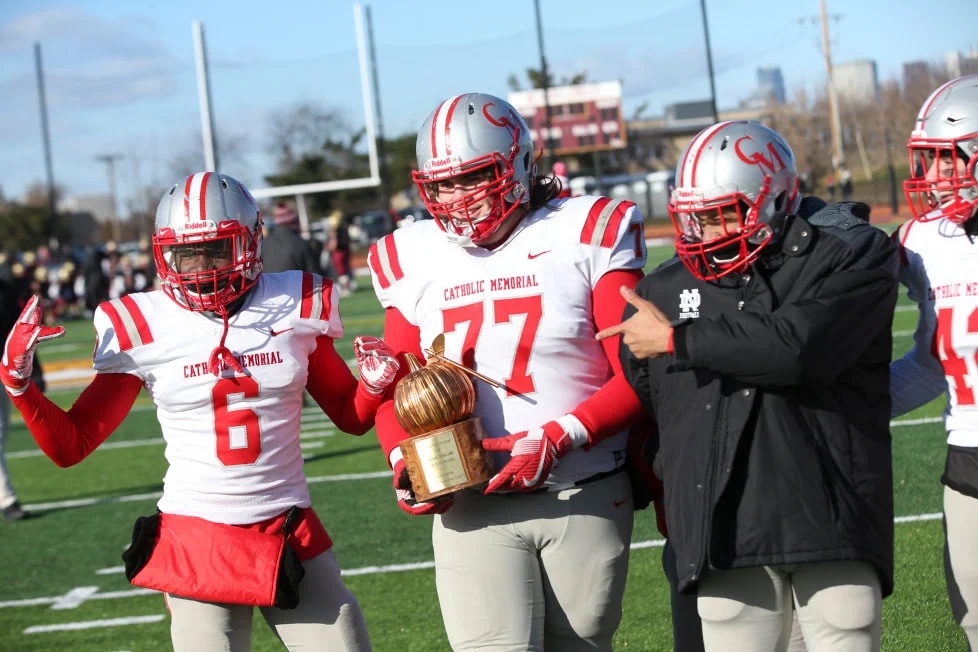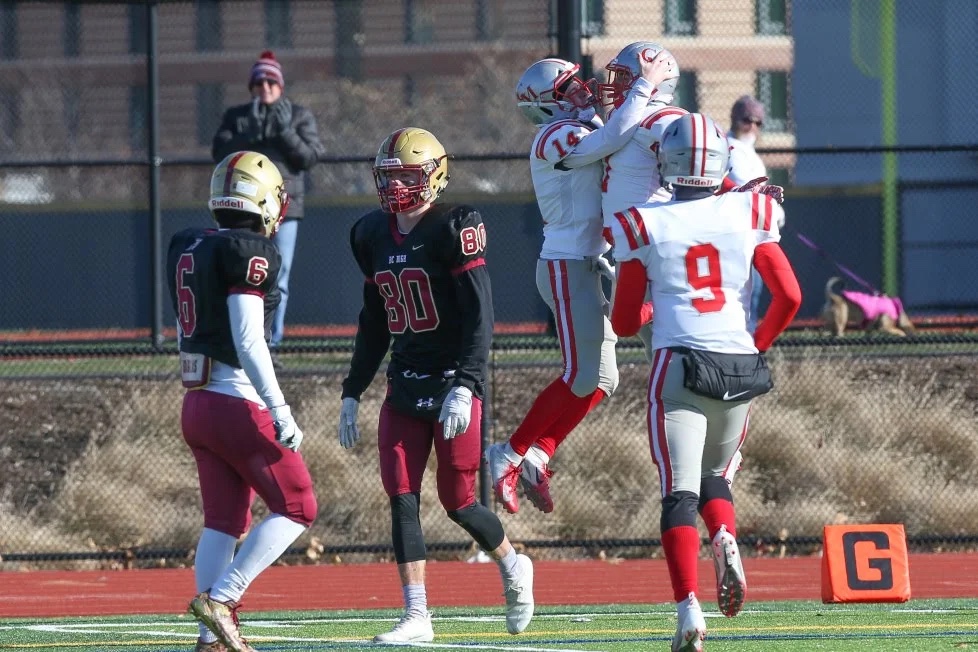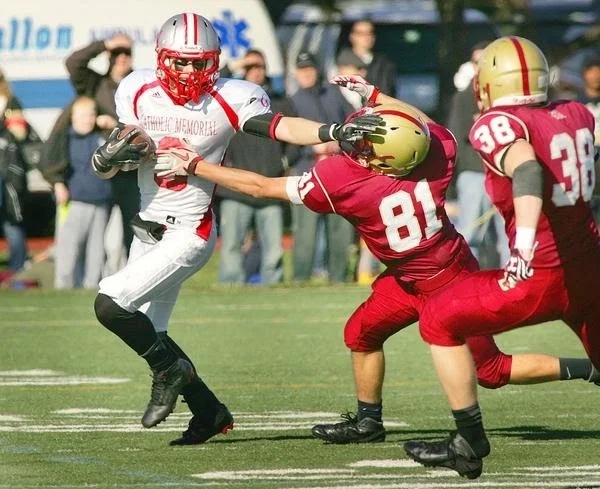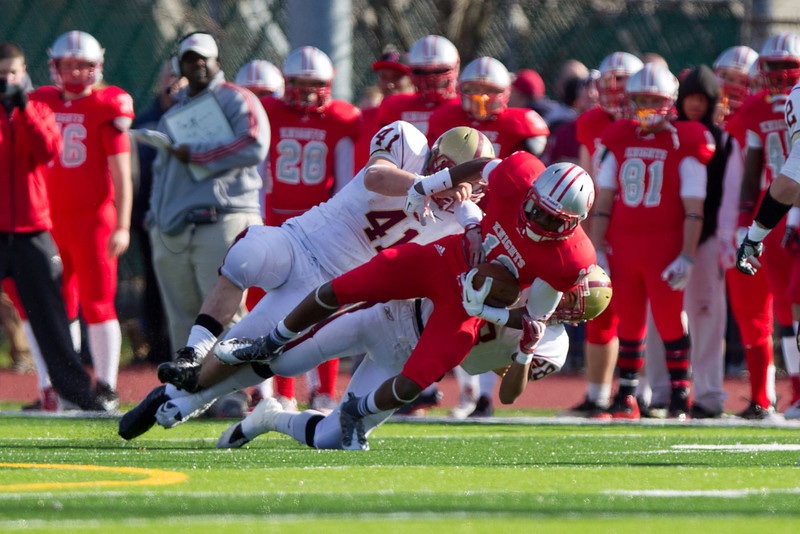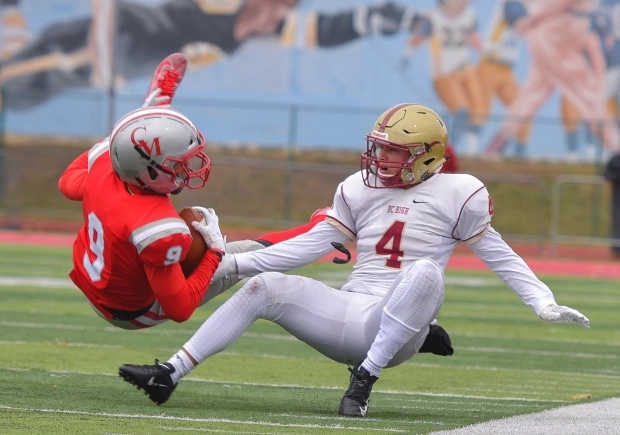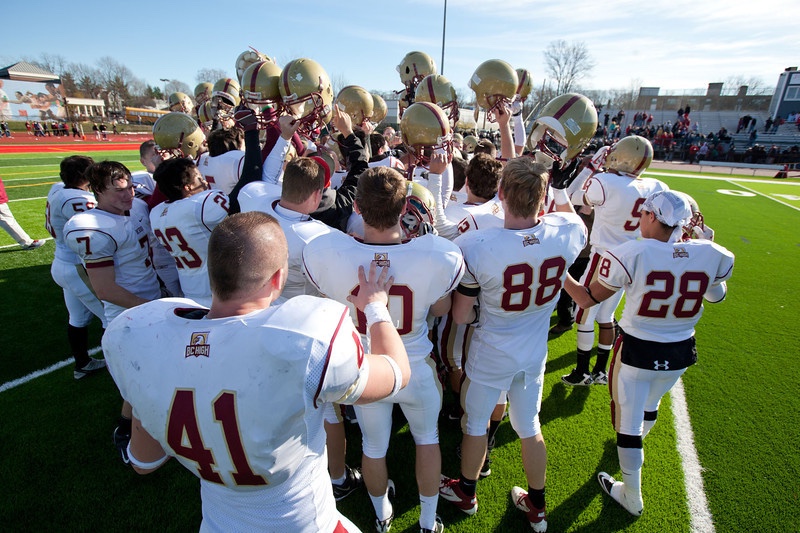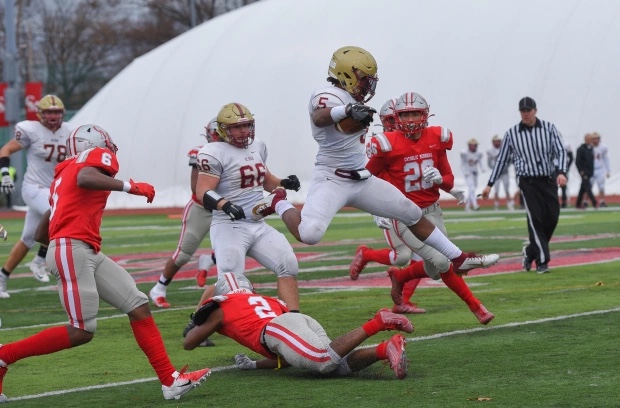 Images courtesy of the Boston Herald, Boston Globe, Scott Eisen and the Patriot Ledger.