The CAA has already kicked off its season but the New England schools in the conference, New Hampshire, Maine and Rhode Island kick off their season this weekend.
New Hampshire will host Albany in Durham while Maine travels to Delaware. Rhode Island was suppose to open their season last weekend against in-state rival Bryant but the game was canceled. The Rams first opportunity to play comes next weekend when they travel to Villanova.
All three programs are playing a minimum of six games and barring any COVID related issues, should play a full schedule.
Here is our preview on all three programs.
Image courtesy of UNH Athletics.
NEW HAMPSHIRE WILDCATS
Head Coach: Sean McDonnell (154-95, 21st season)
2019 Record: 6-5, 5-3 CAA (Tie/3rd)
Season Preview: Head coach Sean McDonnell is back after taking a medical leave of absence during the 2019 season. In his place, quarterbacks coach and UNH alumnus Ricky Santos led the Wildcats as interim head coach. Santos did a fabulous job with a team loaded with young talent including quarterback Max Brosmer, running back Carlos Washington Jr., wide receiver Brian Espanet, offensive tackle Patrick Flynn and defensive tackle Niko Kvietkus.
UNH hopes to be better offensively but until they figure it out, they will be leaning on a defense that should be amongst the best in the conference.
Safety Evan Horn, returns after deciding to stay at UNH. Horn originally entered the transfer portal but later decided to stay in Durham. Keeping Horn was important and it is a big reason why the Wildcats are expected to contend in the CAA North division.
The Wildcats were the CAA's lowest-scoring offense (20.2 PPG) in 2019, so they will need their young and talented skill group to take the next step and continue to develop.
Image courtesy of Maine Athletics
MAINE BLACK BEARS
Head Coach: Nick Charlton (6-6, second season)
2019 Record: 6-6, 4-4 CAA (Tie/5th)
Season Preview: After a slow start in the inaugural campaign of head coach Nick Charlton, the Black Bears turned it around down the stretch and finished .500.
True freshmen Quarterback Joe Fagnano was the story after he took over during the season, throwing 17 touchdown passes and only only three interceptions in the Black Bears' final seven games.
The Black Bears will have to replace some key skill players that graduated offensively but the addition of Rutgers transfer running back Elijah Banwell should help off-set some of those losses.
The return of wide receiver Devin Young gives Fagnano a reliable slot target that can make plays underneath and over the top.
Defensively, the Black Bears will be physical as always. They are replacing three out of four defensive lineman but they do return linebacker Deshawn Stevens. Steven's was the team's leading tackler in 2018 but missed the 2019 campaign season due to injury. Steven's will team up with senior outside linebacker Adrian Otero and fellow outside linebacker Ori-Jean Charles to give the Black Bears a formidable trio on the back end.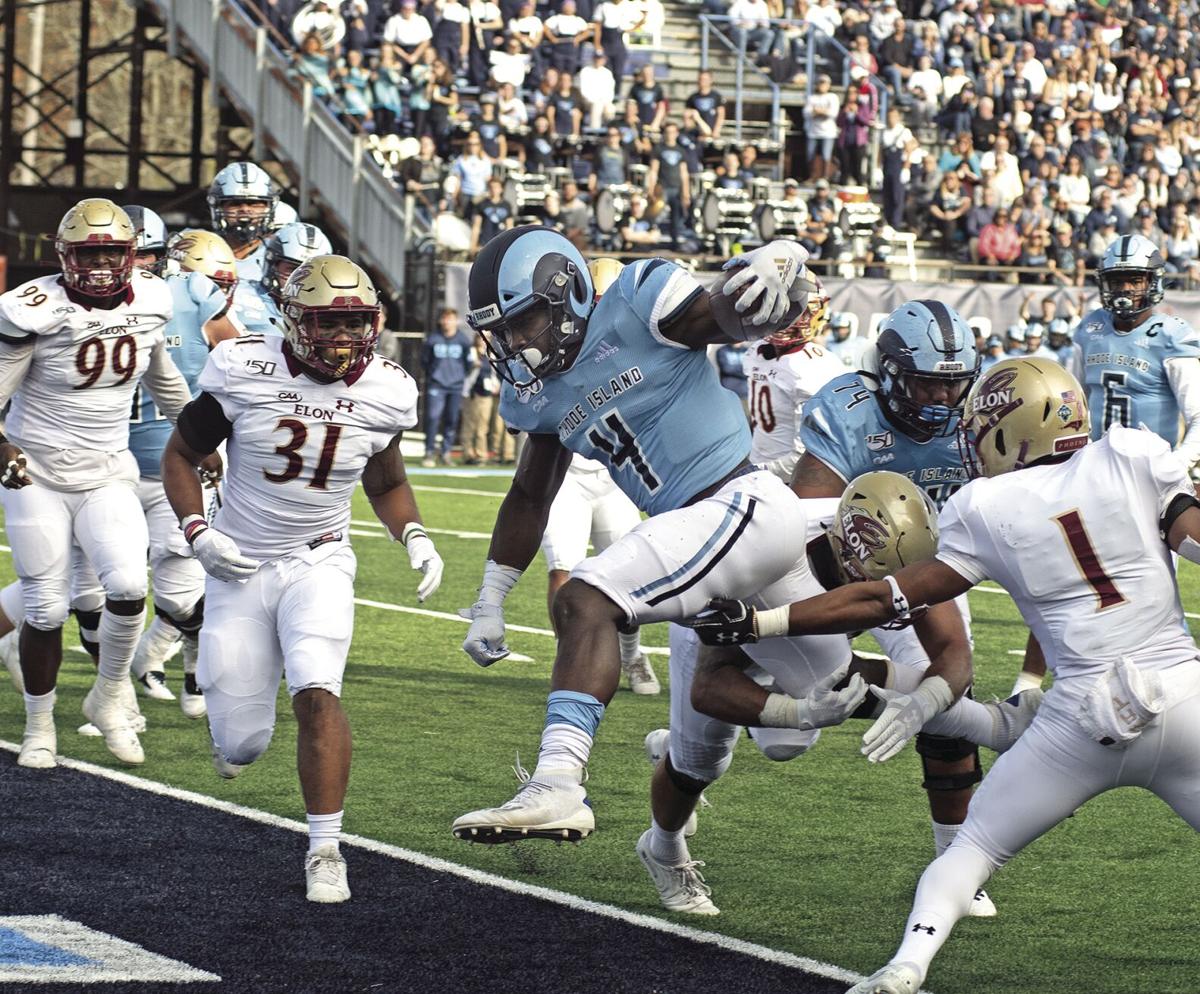 RHODE ISLAND RAMS
Head Coach: Jim Fleming (15-53, seventh season; 36-54 overall)
2019 Record: 2-10, 0-8 CAA (12th)
Season Preview: The Rams underwent some changes this past off-season after going winless in the CAA in 2019. New offensive coordinator Patrick Murphy brings an uptempo, spread attack with him from Holy Cross.
Murphy figures to start his tenure with a new quarterback. The quarterback competition figures to be between transfers Brandon Robinson (Liberty) and Kasim Hill (Maryland and Tennessee). Both are talented and should be great duel threat quarterbacks in Murphy's offense.
The two quarterbacks will be throwing to a young and inexperienced receiving corp but there is some talent there. The return of fifth year running back Zoe Bryant Jr should help balance things out offensively.
First-year defensive coordinator Jack Cooper has his hands full trying to fix a defense that was the CAA's worst in 2019, allowing over 244 yards per game on 6.3 yards per game.
Junior linebacker Jack Fire is the team's only returnee who graded out as of the top defenders in the conference last season. The defense has plenty of young talent but they will take to develop. The secondary in particular has some intriguing under classman options that could rise to the occasion in this shortened spring season.